Media & Entertainment
Renderbus Accelerates Cross-border File Transfer with Raysync SDK Integrated Solution

Introduction
Renderbus is a leading cloud rendering service provider. With over 20 years' experience in the CG industry, the pioneering core team serves 200,000+ users from the world's top VFX companies and animation studios. They've also worked with award and Oscar winners such as Mr. Hublot, and Three Robots from Netflix's Love Death and Robots series.
Behind the extraordinary rendering performance is the incredible computing power — over 30,000 physical servers. Renderbus provides users with both Web and Desktop Client, rendering 40 million frames per month and outputting more than 30TB of data per day.
Status quo
Before rendering, the user should upload the files from 3D computer graphics software such as Maya, 3ds Max, Cinema 4D, Blender, V-Ray, etc. After rendering is finished, it also needs to manually download the file. Due to the large size of the project files, users face some problems:
Slow upload and download speed

If the upload is paused or fails, the user needs to start transferring the file from the beginning

How to ensure file security during transfer?

Renderbus has users in more than 50 countries and regions around the world. How to ensure the file transfer quality in a high-latency environment?
Raysync Solution
1.

SDKs & APIs Integration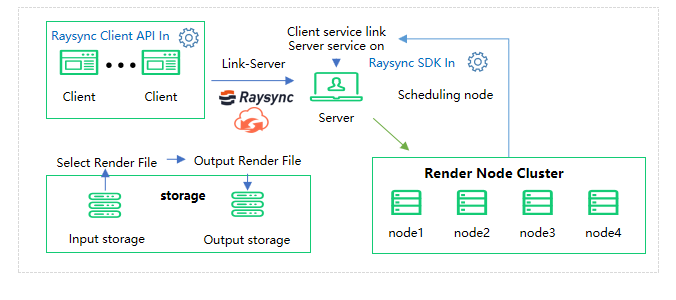 Raysync provides customized large file transfer SDKs and APIs, which are deeply integrated with Web and Desktop Client respectively. Through seamless integration with existing systems, Raysync helps Renderbus maximize the use of existing IT infrastructure and save hardware and software costs, more importantly, it will not change the original architecture.
Considering the Renderbus' user diversity, Raysync supports Mac, Windows, Linux and other mainstream development platforms.
2.

High-speed Large File Transfer under Any Network Conditions

Raysync optimizes network bandwidth and provides stable and secure long-distance file transfer services. The bandwidth utilization rate of is over 96%.
At the same time, Raysync solves the problem of slow file transfer caused by network delay and packet loss.
3.

100% Accurate File Upload & Download
Raysync adopt checkpoint resume, error re-transfer, intelligent synchronization, and other mechanisms to ensure file transfer reliability and stability.
When user uploads a large file for rendering, if the transfer is interrupted due to the local network, Raysync can automatically continue the transfer task from the place where it was interrupted the last time after the network resumes. At the same time, Raysync will split the files into multiple blocks and verify them one by one to ensure correctness.
Uploading and downloading are significantly reduced for VFX and post-production teams.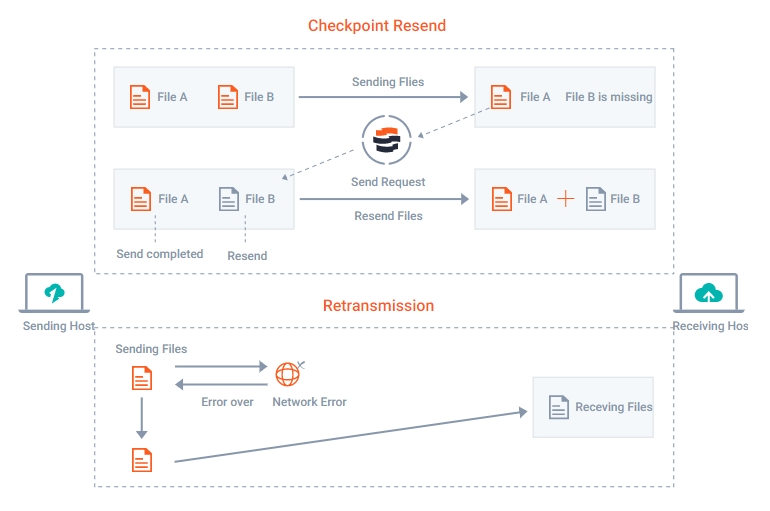 4.

TPN Certified Security
Raysync's file transfer service is TPN (Trusted Partner Network) certified. The TPN standardizes content security requirements and creates a trusted environment for content creators and vendors to exchange valuable media assets. TPN certification ensures that Raysync meets industry security standards, including content protection, data security, and access controls. By choosing a TPN-certified file transfer service, Renderbus can be confident that their clients' data is being handled with the highest level of security.
Now
The user experience has been significantly improved, and the efficiency of upload, download and preview has been greatly improved.

"Our users come from more than 50 countries and regions. Raysync not only helps us address the problem concerning transnational transfer, but also saves considerable software overheads for us." says Renderbus CEO Kenny Zou."