Integrating Data from Different Platforms, Enabling Unified Synchronization and Enhancing the Value of the Data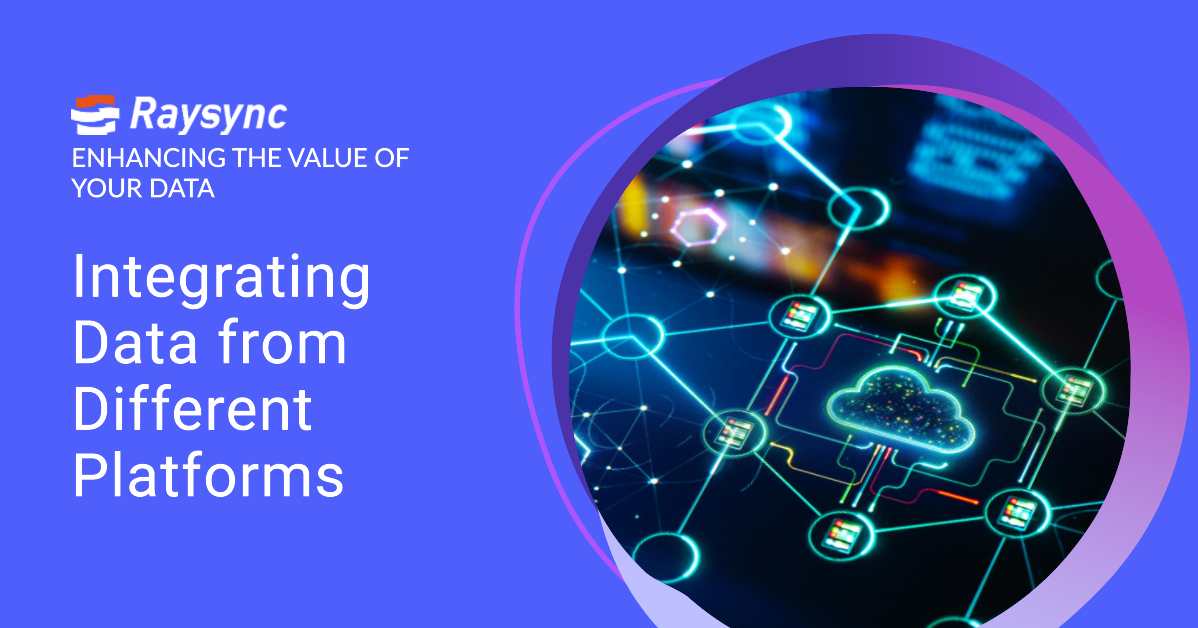 With the continuous development and popularization of the Internet, businesses and organizations are accumulating a vast amount and variety of data, stored across different servers, data centers, or cloud platforms, making it difficult to manage and sync effectively. In such a scenario, there is a need for a reliable, automated, and visually controllable solution that can provide real-time monitoring, management, and comprehensive analysis of data from different platforms. The technology solution of unified data synchronization has emerged in this context.
Raysync high-speed large transfer solution provides a one-click distribution and transfer task for servers, offering an integrated data management and transfer solution. By syncing data from different platforms, building data sharing and exchange links, and managing data storage, it achieves unified syncing, control, management, and transmission of data. This effectively addresses the pain points and challenges faced by businesses and organizations in data management, enabling them to quickly, efficiently, and securely distribute and pull data, thereby improving data transfer efficiency and stability and ultimately enhancing business productivity.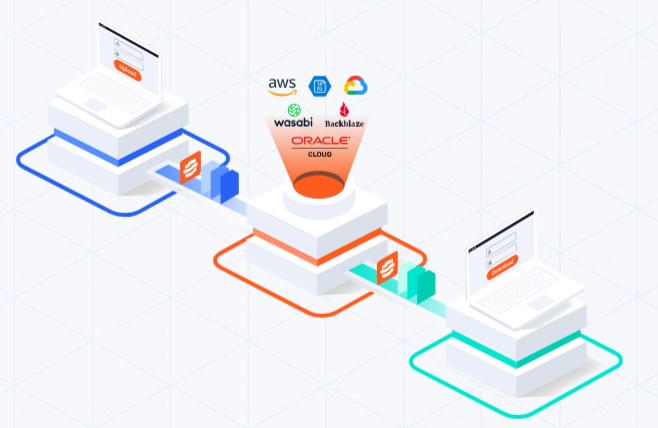 1. Efficient Sync Task
With Raysync Transfer Solutions, data packets or files can be distributed and synced to different data nodes. By utilizing an efficient wide area network distributed architecture, data is distributed to different nodes, ensuring efficient and stable task distribution. Additionally, Raysync employs precise intelligent task allocation algorithms that consider the nature of the task and server load conditions, allowing tasks to be assigned to the optimal nodes for efficient completion.
2. Rule-based Sync Task
Users can set task syncing rules based on the characteristics of the transfer tasks and their own requirements. By setting various types of tasks and syncing rules such as timed tasks and periodic tasks, users can achieve automated distribution and syncing of tasks. This allows users to focus more on core business issues in a centralized manner.
3. Real-time Transfer Status Monitoring
Raysync Transfer provides real-time transfer status monitoring, allowing users to stay informed about the progress and status of their transfers. Through the management platform, users can view the latest status and progress of tasks, enabling them to make timely adjustments and effectively manage the entire data transfer process, reducing potential issues during transmission.
4. High-standard Data Security Guarantee
Data security and stability are among the top concerns for enterprises during the data transfer process. Raysync adopts bank-grade AES-256 encryption technology, employs TLS encryption for secure transmission, supports national encryption standards, and implements features like breakpoint resumes, error retransfer, and multiple file checksums (Hash, Rsync verification). These measures ensure the security and stability of data during transmission, alleviating concerns for enterprise managers.
5. Diversified Application Scenarios
Raysync task distribution and synchronization can be widely applied in various scenarios, including internet IT, film and television production, genomics, semiconductor, finance, online gaming, and many other fields. It facilitates data collection and analysis in different regions, helping enterprises efficiently transmit and distribute data, saving time, effort, and costs, and enhancing data analysis efficiency.
Let's go through the steps as follows to create a sync task together:
- Go to the admin panel of Raysync and navigate to "Transfer Task" and then "Tasks List".
- Click on 'Add' to create a new task.
- Set the 'Task name' and select the transfer direction (one-way or two way Transfer).
- Select the 'Source path' and the specific Client nodes.
- Set the 'Target Path' for the task.
- Choose the 'Task frequency'.
- Once you have filled in all the necessary details, click on "Save" to create the syncing task.
- Now you have successfully created the sync task.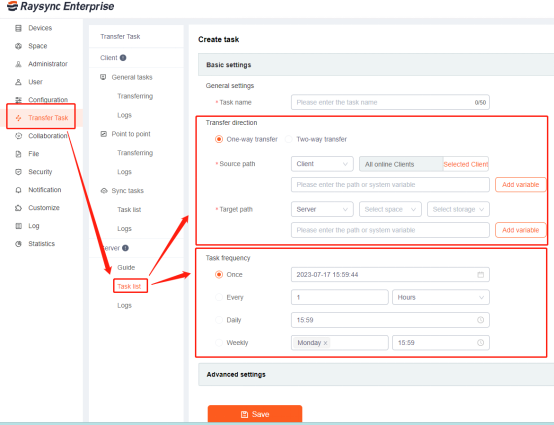 If you would like to learn more or need any assistance, please feel free to contact us. We also welcome you to apply for Raysync testing program. Thank you for your interest and support. We look forward to working together to further advance this tool.
Previous:Raysync Introduces High-speed Large File Transfer Platform Built on Red Hat Enterprise Linux Ecosystem