Accelerating Video File Transfer: 3 Simple Methods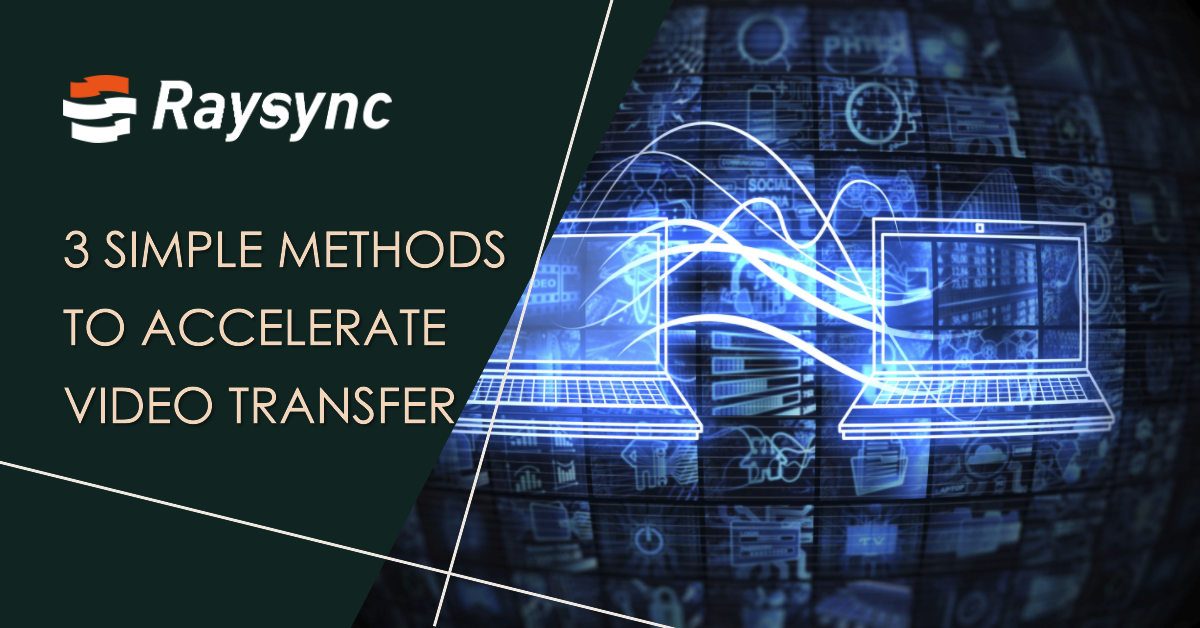 In the film and television industry, the transfer and sharing of video files are essential tasks, especially during the production and post-production stages. Generally, a typical film workflow includes the following steps:
[Shooting Stage] -> [Data Compilation] -> [Editing Stage] -> [Color Grading Stage] -> [Visual Effects Stage] -> [Compositing Stage] -> [Distribution Stage]
1. Shooting Stage: The production crew captures video footage, which is usually stored in intermediary storage devices like TF cards or hard drives.
2. Data Compilation: Various videos, audio, subtitles, and materials are compiled into a single data package for easier editing and production in later stages.
3. Editing Stage: Editors trim and combine the captured footage to create storylines and scenes.
4. Color Grading Stage: Colorists adjust the color and brightness parameters of the edited videos to achieve the desired visual aesthetics.
5. Visual Effects Stage: After color grading, the visual effects team adds effects to specific scenes to enhance and beautify the film.
6. Compositing Stage: Compositors merge the edited and enhanced scenes together to create the final complete film.
7. Distribution Stage: Once the film production is finished, it needs to be exported into a playable format and distributed for viewing and dissemination.
Throughout the entire workflow mentioned above, the transfer and sharing of video files are essential in different stages. For example, during the editing and visual effects stages, it is necessary to share the captured footage and edited videos with the color grading and visual effects teams. In the compositing and distribution stages, the completed tasks from various teams need to be transferred for integration and release. In this process, slow transfer speeds or data leaks can cause delays in film production progress and even result in significant financial losses. Therefore, efficient and secure methods for video file transfer and sharing are crucial in the film and television industry workflow.
Raysync Transfer provides a fast, stable, and secure file transfer and sharing solution that meets these requirements, improving the efficiency of film production and ensuring its security. Let's take a closer look together!
1. Online preview of video, image, and other design files
By uploading the media files, users can directly preview the files online on the web page without the need to download them. This allows users to preview and select video files directly through Raysync, avoiding unnecessary time-consuming operations and improving efficiency.

2. File sharing
File sharing is a method that allows others to access and download shared files through a shared link. In the Raysync system, users can upload video files to Raysync storage and generate a sharing link to share with the recipient. The recipient can simply access the link through a web browser or downloader to obtain the video file without downloading it to their local device. This method makes it easy to transfer video files to others without the need for local downloads. It is especially useful for transferring large video files as it only requires sharing the link.
In terms of file sharing, multiple sharing options are supported. Users can choose the appropriate sharing method based on their specific needs, such as sharing public links or encrypted links. Additionally, the Raysync protocols provide the capability to set an expiration period for the file, ensuring greater security and control over the shared files.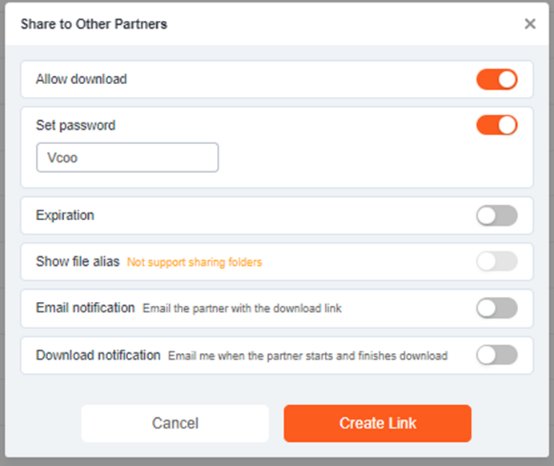 3. High-speed transfer using the Raysync client
The Raysync client enables high-speed transfer using the self-developed Raysync protocol, which is 100 times faster than FTP/HTTP. It can handle concurrent transfers of thousands of small files, achieving a bandwidth utilization rate of up to 96%. Even for team members located in different regions, it effectively reduces network latency, packet loss, and other performance issues, enabling efficient file collaboration. The client also supports AES-256 encryption for secure data transmission and multiple file verification mechanisms to prevent data leakage and ensure data integrity.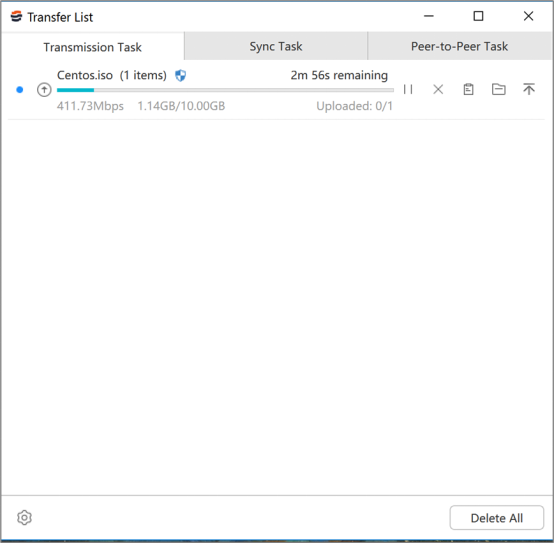 By employing these three methods, users can effortlessly transfer video files to others without wasting significant time and effort on file transfers. Therefore, utilizing Raysync for video file transfer is an incredibly efficient approach that caters to users' daily file transfer needs.
Previous:Integrating Data from Different Platforms, Enabling Unified Synchronization and Enhancing the Value of the Data
Next:How Large File Transfer Acceleration Solutions Empower the Development of Cloud XR Applications