What industries require large file transfers?
File transfer software is a direct and important data cooperation method for enterprises and departments. At first, enterprises would choose hard disks to transfer sensitive files and data. Later, cloud storage services such as Google Drive replaced hard disks and became the choice of most enterprises.
However, these solutions have their limitations in terms of file transfer size and security, and choosing professional large file transfer software has become the new mainstream.
What kind

s

of enterprises are suitable for large file transfer solutions?

File sharing is fast in all industries and plays an important role. The following lists the data transfer in different industries. Lst's have a look!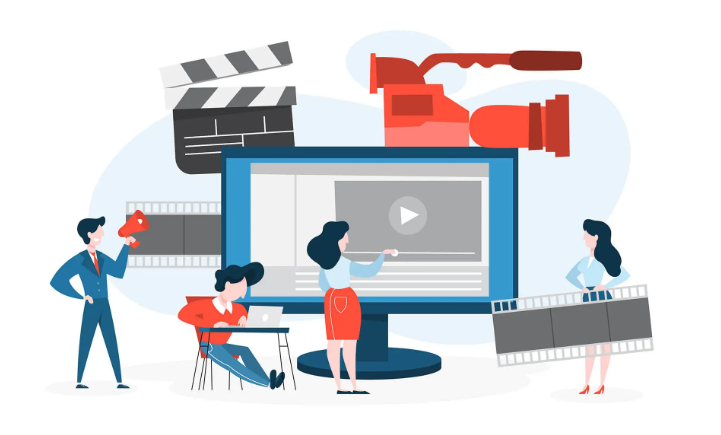 1. Media & Broadcast Industry
The radio and television media industry produces a large amount of graphics, text, video and audio materials every day, and the total amount of materials usually exceeds 100GB. Which is important for media industry to share media files. For radio and television media companies specializing in content production, file content such as audio transfer, video transfer, text, and pictures is the cornerstone of their survival and development. How to quickly realize the collection, production, and distribution of media content is the source of power for media companies to maintain industry leadership.
In addition, due to different divisions of labor, each department produces a large amount of files at different stages of media production, such as video shooting and audio editing. In order to ensure the timeliness of media coverage, it is necessary to use fast large file transfer tools to process these files. In addition to the timeliness of news releases, media documents also have high requirements for confidentiality.
2.

VFX and post-production

Industry

The demand for large file transfers in the film and television production industry is unquestionable. First of all, people's requirements for video clarity and visual effects are getting higher, which means that the production team needs to transfer large files frequently, and the size of these files can even reach the terabyte range. In addition, in the 4K era, the source files of video shooting are becoming clearer and clearer.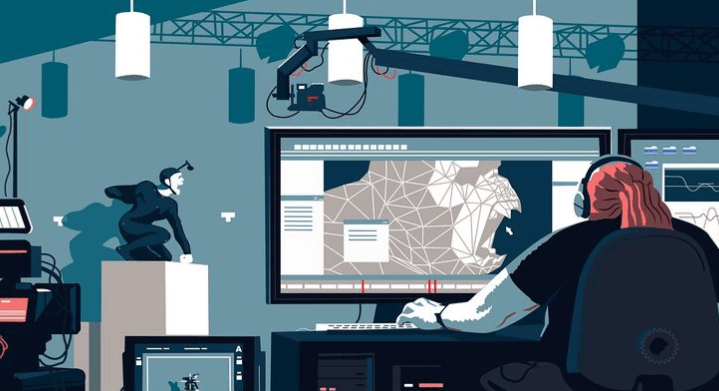 Under the requirements of video transfer, video upload, and material return, it is a great test for the production company's content transfer capabilities. In addition, many production teams need to cooperate with work from all over the world. Due to the complex network environment, the speed of video upload and download is slow, and the integrity of file transfer cannot be guaranteed.
Manufacturing companies exchange product data with a large number of suppliers and partners every day. In the process of transferring large files to the outside world, if you choose third-party cloud storage, it is difficult to guarantee the security of R&D data, and email cannot meet the needs of large file transfers. Therefore, manufacturing companies need a simple and easy-to-maintain large file transfer solution. In addition to the file transfer function, manufacturing companies also need to standardize the process of sending files and R&D data, and all file transfer records and user operation records are required to generate real-time logs for monitoring.
4. Cross border Company
Most of the data centers of multinational companies are set up in the parent company. During the process of data transfer from subsidiaries to the parent company, due to the network delay and packet loss rate of transnational network transfer, the efficiency and correctness of data transfer cannot be guaranteed. . If it is a file of hundreds of GB or even TB, it is difficult to transfer it to the data center in a short time, which will greatly affect the operation of the business.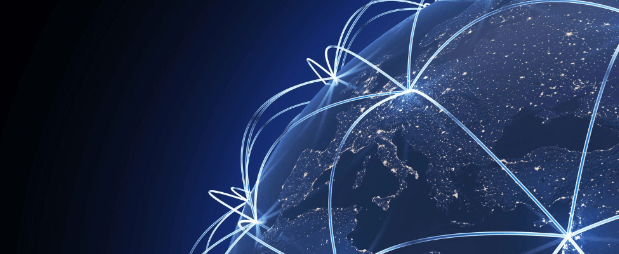 In addition, in addition to file transfer requirements, multinational companies also need to synchronize subsidiary data to the data center in a timely manner. For example, different sales data at home and abroad need to be synchronized in a timely manner. At present, most multinational companies do not have dedicated large file transfer and synchronization solutions. Data synchronization is mainly carried out by the IT department. When there is an error in the transfer, manual query and manual re-transfer are required, which will cause inefficiency.
Tips: How to help improve big file sharing?
Raysync is an enterprise high-speed large file transfer solution.
In terms of transfer capacity, thanks to the support of UDP high-speed transfer protocol, Raysync can transmit large files in the PB range at the highest speed, and does not limit the size and format of file transfer.
Support simultaneous transfer of millions of small files. With a broadband utilization rate of 96%, Raysync has high-speed transfer capabilities even in transnational high-latency environments.
In terms of file synchronization function, Raysync supports one-way and two-way synchronization, and can also set administrator tasks. Just one-click to start the task, and the subsidiary's folder will be automatically synchronized to the parent company's data center at regular intervals.
Raysync also has security guarantees such as AES-256, supports on-premise and cloud deployments, and ensures the security of file assets.
Conclusion
For most businesses, it is very beneficial to configure a large file transfer software. As a localized deployment software, Raysync not only supports high-speed transmission of ultra-large files in the PB range, but also supports multi-party backup of files. Users can choose to store files on a local server or configure third-party cloud storage.
Previous:Which is Faster between TCP and UDP?